Welcome!
• New pages • New files • Active users •
• Help pages • Recent changes •
This wiki is dedicated to Watashi ni xx Shinasai, a manga series written by Ema Tōyama.
Currently there are 11 articles and growing. Everyone is free to help out, but only add
confirmed information. Before doing that, read first the policy to understand what we are trying to do around
this wiki and help us to make this the best source of information of Watashi ni xx Shinasai.
This wiki contains heavy spoilers relating to Watashi ni xx Shinasai. Read at your own risk!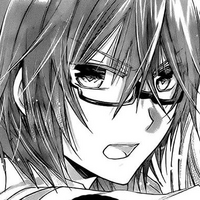 Hisame Kitami
Hisame Kitami (北見氷雨 Kitami Hisame) is the younger brother of Shigure Kitami. He made his first appearance in chapter 35. Hisame is also childhood friends with Mami and likes to tease her a lot.
Not sure where to start?
Adding content
Talk and more...
Check out the community portal to see what the community is working on, to give feedback or just to say hi.
Contact our most active user with any comments, questions or concerns about this wiki project.
Current Poll
What are your thoughts on the ending?
Previous Poll
Who do you pair with?
| Rank | Poll | Votes | Percentage |
| --- | --- | --- | --- |
| 1st | Yukina & Shigure | 255 | 67.82% |
| 2nd | Yukina & Hisame | 36 | 9.57% |
| 3rd | Akira & Mami | 34 | 9.04% |
Ad blocker interference detected!
Wikia is a free-to-use site that makes money from advertising. We have a modified experience for viewers using ad blockers

Wikia is not accessible if you've made further modifications. Remove the custom ad blocker rule(s) and the page will load as expected.