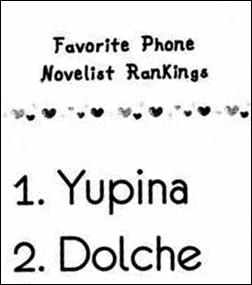 Yukina writes a novel using a cell phone. Before, she always writes about friendship. Now, after she heard the girls from her class want to read about a love story, she began to find out what love is.
Besides Yukina, there is Dolce, another cell phone novelist who Yukina competes with to get first place. After Yukina writes some romance in her story, she takes back the first place from Dolce.
Ad blocker interference detected!
Wikia is a free-to-use site that makes money from advertising. We have a modified experience for viewers using ad blockers

Wikia is not accessible if you've made further modifications. Remove the custom ad blocker rule(s) and the page will load as expected.